BevistoSept Plus 5l
Dezinfectant rapid pentru suprafete; solutie gata preparata
Dezinfectant rapid pentru suprafetele dispozitivelor medicale, echipamentelor si zonelor clinice dintre tratamente si orice proceduri chirurgicale  (solutie gata preparata)
Nu contine aldehide sau fenoli.
Eficient impotriva bacteriilor (inclusiv bacili TB), fungilor, virusurilor (HBV, HIV, HCV, H1N1 (gripa porcina)), MRSA (stafilococul auriu), SARS, H5N1 (gripa aviara).
Timpi de acționare și concentrații
Vaccinia (EN 14476)1:                           30 sec.
Bactericid (EN 13727)1:                         1 min.
Levuricid (EN 13624)1:                          1 min.
Tuberculocid (EN 14348)2:                     1 min.
Vaccinia (EN 16777)1:                          3 min.
Norovirus (EN 14476, EN 16777)2:        5 min.
Adenovirus (EN 14476, EN16777)2:      5 min.
Bactericid, levuricid (EN 16615)2:          5 min.
*1 contaminare ridicată / 2 contaminare redusă
100g BevistoSept contin: 0.05g clorura de didecildimetilamoniu, 50g etanol
Mod de prezentare: bidon 5l
Data sheet
Contains alcohol (yes/no)

Contains alcohol
You might also like
Regular price
lei40.50
Price
lei36.50
8 other products in the same category: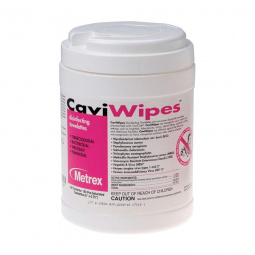 No customer reviews for the moment.