PROPHYflex 4 KaVo Wave
Piesa de mana pentru curatarea cu jet de pudra de profilaxie
Două piese de mână într-una singură - perfectă pentru întrebuințări supragingivale și subgingivale
Noul PROPHYflex 4 este un dispozitiv minune multifuncțional, la îndemâna dvs. Indiferent dacă lucrați în regiunea supragingivală sau în cea subgingivală, este adecvat pentru toți dinții, toți pacienții și aproape toate indicațiile.
Atentie! Kitul PROPHYflex Perio este disponibil separat, nu este inclus in acest pachet.
Ergonomia perfectă nu a fost nicicând atât de flexibila... iar flexibilitatea este mai confortabilă decat oricand!
Doriți ca tratamentele dvs. de proflaxie să fe mai ușoare, mai rapide, mai temeinice și chiar mai plăcute în timpul sesiunilor lungi? Noul KaVo PROPHYflex 4 răspunde tuturor cerințelor. Este extrem de ușor, perfect echilibrat și conceput ergonomic pentru a lucra confortabil.
+ Curățare excepțională și vizibilitate îmbunătățită
Vizibilitate îmbunătățită grație jetului de pulbere extrem de precis.
Forma îngustă a canulei oferă vizibilitate bună în timpul curățării supragingivale.
+ Senzație plăcută în întreaga gură
Lucrați confortabil chiar și în zone greu accesibile, grație manșonului cu prindere rotativ la 360°.
+ Rămâneți relaxat, lucrați cu ușurință
O piesă de mână extrem de ușoară, perfect echilibrată, cu lungimi reglabile individual, pentru manipulare confortabilă și tratament fără stres.
+ Canula mică de precizie pentru pungile parodontale
Kit parodontal opțional pentru tratament subgingival direcționat și delicat, cât și pentru curățarea punților, implanturilor și a coroanelor.
+ Adaptat pentru dvs.
Două manșoane de prindere cu lungimi diferite, pentru a se potrivi perfect în mâna dvs. Ideale și când mai mulți stomatologi lucrează cu aceeași piesă de mână.
+ Pregătit în siguranță pentru orice
Obturație simplă și aplicare sigură, grație unei suprafețe uniforme. Pentru un tratament fără întreruperi, recipientul cu pulbere poate f umplut în prealabil și etanșat cu o garnitură din cauciuc, cu indicația corespunzătoare.
+ Trei înseamnă pur și simplu mai bun
Trei niveluri de reglare, primul nivel însemnând curățarea fără pulbere a dinților pentru a îndepărta reziduurile de pulbere.
Nivelurile 2 și 3 pentru performanțe de curățare reglabile individual, în funcție de pacient și indicație.
Pentru că fiecare mână, fecare tratament și fiecare pacient este diferit, KaVo PROPHYflex 4 poate fi reglat individual. Dvs. decideți dacă lucrați în regiunile subgingivale sau supragingivale, dacă doriți să eliminați decolorarea ușoară sau severă cu mai multă sau mai puțină pulbere și cât de lungă trebuie să fe piesa de mână.
Vedeți care vi se potrivește: pentru o proflaxie plină de culoare
PROPHYflex 4 nu se potrivește numai formei mâinii dvs., ci și stilului dvs. Pentru piesa de mână sunt disponibile trei culori puternice, care fac PROPHYflex 4 esențial pentru cabinetul dvs.
Nu mai pierdeți timp: recipiente pentru pulbere etanșabile.
Recipiente de pulbere etanșabile cu capac: ideale pentru pregătirea tratamentelor în cazurile în care alegerea pulberii trebuie să respecte indicațiile.
Pur și simplu atașați recipientul umplut în prealabil și sunteți gata de lucru.
Plăcerea cea mai pură. Înainte, în timpul și după tratament.
Pentru cea mai bună igienă cu putință, corpul dispozitivului KaVo PROPHYflex 4 are un design fără egal.
PROPHYflex 4 poate fi dezasamblat, curățat și dezinfectat și sterilizat cu ușurință. Dur cu petele, delicat cu dintii!
Proflaxia cu aer cu KaVo PROPHYflex 4: esența universului zâmbetului KaVo.
Un zâmbet începe cu fericirea pură: sistemul KaVo pentru proflaxia cu aer este esența universului zâmbetului KaVo Kerr. Dispozitivul de proflaxie cu aer KaVo PROPHYflex 4, ergonomic și reglabil cu flexibilitate, este perfect adecvat pentru PROPHYpearls, pulberea PROPHYflex și kitul parodontal și pulberea pentru utilizare parodontală PROPHYflex.
Fericirea completă în timpul proflaxiei este obținută și cu alte produse KaVo și Kerr: de la pregătirea pacientului pentru cea mai bună vizibilitate, produse pentru detartraj delicat și temeinic, cât și soluții pentru proflaxia dinților, până la produse inovatoare pentru detectarea cariilor incipiente fără radiografi.
Cu recomandări din partea medicilor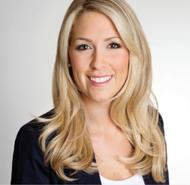 "Noul PROPHYflex 4 excelează în activitatea mea zilnică - se potrivește perfect în mână și poate fi confgurat individual prin cele două lungimi ale manșoanelor de prindere. Pulverizarea poate fi, de asemenea, controlată cu ușurință, lucru apreciat și de pacienții mei."
Tanja Wicharz
Expert în proflaxie și instructor tehnică dentară
Variante:
PROPHYflex 4 Wave (cod 3.002.8000) - pentru orice cupla rapida KaVo MULTIflex
PROPHYflex 4 Lime (cod 3.002.8200) - pentru orice cupla rapida KaVo MULTIflex
PROPHYflex 4 Flamingo (cod 3.002.8800) pentru orice cupla rapida KaVo MULTIflex
PROPHYflex 4S Wave (cod 3.004.5900) - pentru cupla rapida Sirona
PROPHYflex 4S Lime (cod 3.004.5930) - pentru cupla rapida Sirona
PROPHYflex 4S Flamingo (cod 3.004.5950) - pentru cupla rapida Sirona
Kitul contine:
1. Piesa de mana PROPHYflex 4 cu manson de prindere lung, canula
2. Manson de prindere scurt, canula
3. Recipient de pulbere - 4. recipient + 5. capac din cauciuc
6. Burghiu pentru curatare
7. Ac pentru duze
8. Cheie pentru canula
9. Garnituri pentru recipientul de pulbere
8 other products in the same category:
No customer reviews for the moment.